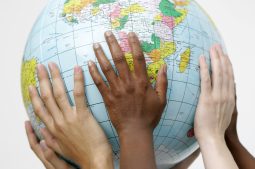 aaaaaa IVI supports schooling for syrian refugees children in Turkey
According to UNESCO, education is a fundamental human right and essential for the exercise of all other human rights and freedoms. Such right is founded on four core principles such as: non-discrimination, equality of opportunity and treatment, universal access to education and the principle of solidarity. However, millions of children and adults remain deprived of...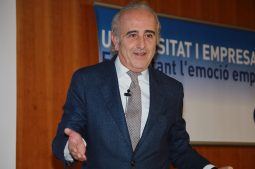 aaaaaa Pellicer: "One of the great steps forward we have taken and that we are most proud of is our contribution free of charge to preserve the fertility in women with cancer"
IVI's chairman, Professor Antonio Pellicer, offered this Wednesday a presentation on "IVI: how to deal with infertility" within the framework of Chair of Business Culture of the University of Valencia. Before an audience that exceeded any expectations, Professor Pellicer reviewed the history of IVI from the moment in which he first had the idea of...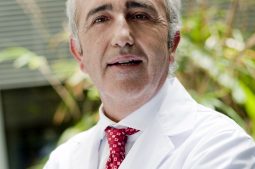 aaaaaa IVI established as the leading researcher in Obstetrics, Gynaecology and Reproductive Biology in Spain
According to the latest h-index update in July, Professor Antonio Pellicer, the President of IVI, leads the ranking for the best researcher in Obstetrics, Gynaecology and Reproductive Biology in Spain. In a study of scientific output with the greatest global impact, he received an h-index of 66; while Professor Simón came 2nd with an h-index...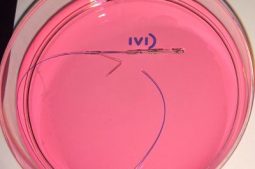 aaaaaa In Vivo Fertilization, a promising development
IVI Bilbao has achieved the birth of the first baby in Spain gestated using a new natural In Vivo Fertilization technique. The technology, called AneVivo, allows the fertilization and early development of the embryo in the womb, using a capsule rather than in a laboratory incubator as is the case in the current process of...
aaaaaa Four gynaecologists from IVI are among the seven top researchers in reproductive biology
Prof. Antonio Pellicer, President of IVI, tops the ranking of the best researchers in the category of Obstetrics and Gynaecology according to the h-index, in a study describing the scientific output with the highest impact worldwide. He is followed by Prof. Carlos Simón, Scientific Director of IVI, Prof. José Remohí, President of IVI and Prof....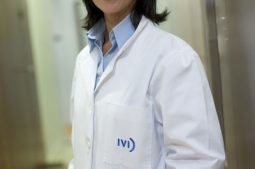 aaaaaa Dr. Salazar answers to your questions
Dr. Anabel Salazar (@salazaranabel), Málaga's IVI director, has answered the questions that patients made at a recent meeting via Twitter. In this post we have compiled all the questions and answers so it will be easier for you to have all the information together and less doubts about it. QUESTION: When is the optimum time...
Descarga
la APP de IVI
Diseñada para acompañarte y ofrecerte un servicio completo durante todo tu tratamiento
Nuestro Youtube
Nuestro Facebook
Artículos destacados