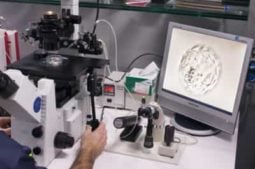 aaaaaa More full-term pregnancies resulting in healthy babies: the latest advances presented at the ASRM
Today marks the end of the 75th Congress of the American Society for Reproductive Medicine (ASRM), an event at which hundreds of professionals in the field of reproduction came together to share the latest advances in reproductive medicine. Among these, we would like to share two studies with you that we presented at this congress...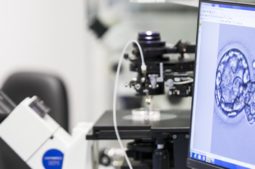 aaaaaa SET: A healthy mother and a healthy baby, the primary objective of assisted reproductive technologies
Double strollers, twin brothers and sisters, identical twins (though not so many) of different ages are not an uncommon sight in the streets… And that is because in recent years, Spain has registered a steady increase in the number of multiple pregnancies, a fact frequently associated with assisted reproductive technologies. There is clear evidence supporting...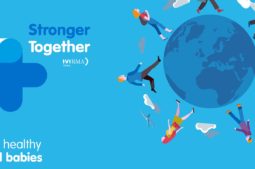 aaaaaa Stronger Together: Covering km for the health of mothers and their babies
We would like to present an initiative set out within our Sustainability area, which will count on the participation of all IVI employees worldwide in order to meet the goal: Stronger Together. At IVI we help thousands of people to make their dream of having a child come true, while we innovate with our hearts...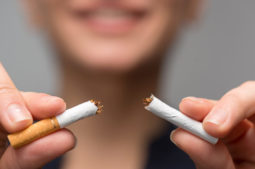 aaaaaa Is it important to quit smoking during preconception?
Preconception is the period of time when you prepare to start trying for a baby. In medical circles there is a growing recognition that maternal health before conception, not only during pregnancy, can have a major effect on the development and prospects of the unborn child. The best-known example of this is the now widely known development in spina bifida prevention. We now know that a small amount of the B-vitamin folic acid can reduce neural tube defects by up to 70%. This clinches the case for pre-conception health having a direct impact on the unborn child. But what about smoking? In this article we take a look at the benefits of quitting smoking before pregnancy. We also examine the potential damage it can do[...]
aaaaaa Is it possible to get pregnant after ovarian cancer?
As with many complex issues, the only truthful response to the question of whether or not you can get pregnant after ovarian cancer is: it depends. The main factors relate to the severity of the cancer and its subsequent treatment plan. This could involve chemotherapy and/or different types of surgery, with each of these circumstances putting a different angle on the possible so[...]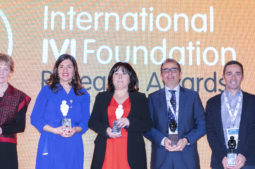 aaaaaa 8th International IVIRMA Congress: Present and future of ART meet in Mallorca
The 8th International IVIRMA Congress on Reproduction took place in Mallorca 4th to 6th April 2019. More than 1,600 participants from 71 countries attended the event in Palma de Mallorca including Javier Marqueta, President of the Congress and Director of IVI Mallorca, Scientific Director Juan Antonio García-Velasco and Dr. Dagan Wel[...]