2015 trends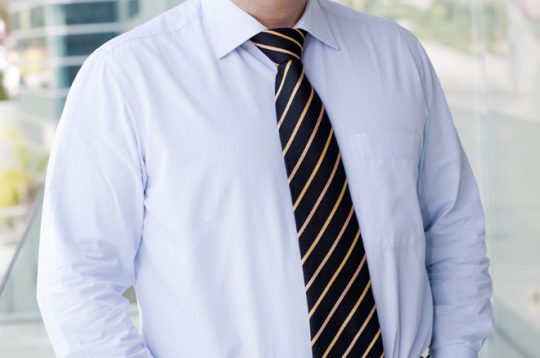 In recent years there have been huge advancements within the fertility industry, with new techniques such as time lapse technology and genetic screening coming to the forefront; and the topic of egg freezing holding firm on the international news agenda.
But what does 2015 hold for an industry whose developments hold so much hope for millions of people across the globe?
Fertility specialist Dr Manuel Muñoz from world leading Spanish fertility clinic IVI believes that the next 12 months will be an important time for those in the field, with experts working to further develop and hone existing techniques in order to address a number of key issues including:
The lowering of twin pregnancy rates
Avoiding harm to embryos during the fertilisation process
Developing a greater level of accuracy regarding which embryos will successfully develop following implantation.
Dr Muñoz comments:
"I believe that in 2015 we will see the further development and refinement of existing assisted reproduction techniques to help drive the industry forward and increase live birth rates.
Over the last few years there have been several significant developments to technology which has enabled us to more accurately predict which embryos will be successful and produce healthy off spring however, I believe that there is still a lot of room for improvement.
As we look ahead to 2015, I think we will see experts starting to combine some of the key techniques which have been developed over the past few years such as time lapse and PGD (genetic screening) to really move assisted reproduction on a step, and gain an even more accurate understanding of which embryos will successfully implant.
One area in particular which we know experts will be looking to improve over the next 12 months via these means is the decreasing of twin pregnancy rates. This is something that needs to be addressed on an international scale, and is certain to be a key focus for the coming year. At present, twin pregnancies represent 30% of pregnancies achieved through assisted reproduction.
We know that a single pregnancy is always the preferred choice as it is much more comfortable for the expectant mother and carries less risk of a pre-term birth amongst other problems. However, the issue we face at the moment is that we often have to transfer two embryos following IVF or another form of assisted reproduction to give a higher chance of achieving pregnancy.
Over the next year we need to get to a point where our techniques are so refined and that we are confident in the condition of the embryos we are working with, that implanting one will be sufficient to ensure a high rate of pregnancy.
Further developing our knowledge of the technologies such as Time Lapse, will also mean that we can avoid any unnecessary harm to embryos during fertilisation and also gain a better understanding of which embryos have the greatest chance of successfully implanting.
Throughout 2014, egg freezing has been high on the news agenda with several international corporations including Facebook and Apple publically stating that they offer their female employees the option to have their eggs frozen so that they can delay motherhood and continue to progress their career.
I think that over the coming months this will continue to be very important topic, and we are likely to see more and more women choosing egg freezing as a lifestyle choice. With this in mind, it is important for us to ensure that women are fully aware of all of the facts and that, as an industry, we continue to educate women on exactly how and when they should begin this process to ensure the greatest chance of success. Looking much further ahead, we hope that in the next 10 years to have made some significant steps forward in the quest to delay the ageing of female ovaries however, until a breakthrough has been made, we need to do all we can to support women who wish to postpone motherhood through egg freezing.
2015 also marks the 10th anniversary of changes to UK anonymity laws. Over the past 10 years we have seen a marked increase in the numbers of UK patients travelling over to the IVI clinics to receive donor eggs. Over the next 12 months we anticipate that the numbers of UK patients will continue to rise as the anonymity of donors remains a very attractive prospect for many people.
To summarise, I believe that 2015 will see some important steps forward within the fertility industry particularly in terms of accuracy and understanding which embryos are the most likely to successfully implant, directly leading to an increase in live birth rates."