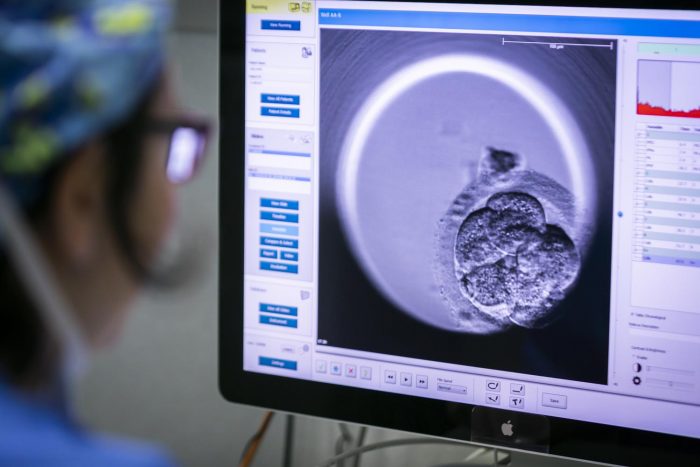 It is a simple procedure, which lasts about 15-20 minutes and is carried out in an operating theatre under sedation so as not to feel any discomfort.
To perform the retrieval, we access the ovaries through the vaginal cavity and puncture every follicle. The fluids aspirated from the follicles contain the oocytes, which can later be fertilised in the in vitro laboratory.
After the procedure, the patient rests for a while and then is discharged and able to resume everyday tasks on that very same day.