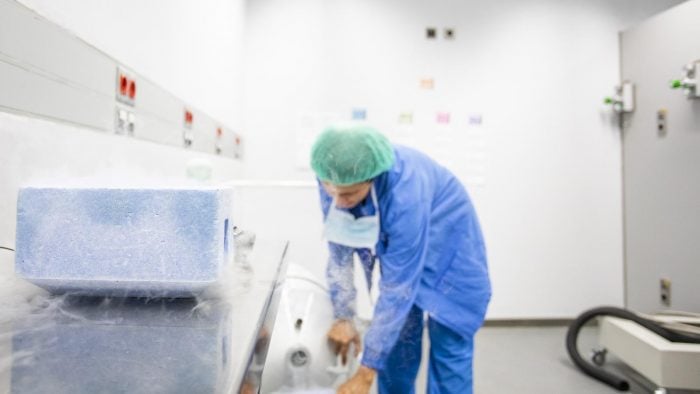 The approved embryos are biopsied, a process by which a few cells are extracted through a tiny opening. After the biopsy, the embryos are vitrified (frozen) until the results of the genetic screening become available.
As for the biopsied cells, they undergo the PGT-A, Preimplantation Genetic Testing, which helps confirm that the number of chromosomes in the embryos is right. This test is carried out by means of a cutting-edge technology called NGS, Next Generation Sequencing, focused on finding abnormalities in any of the 23 chromosome pairs.
We receive the results 10 days later. Based on the chromosome number it contains, we can classify an embryo as normal and so, it becomes a candidate for devitrification and transfer into the mother´s uterus.