Contact
Avenida Alonso de Córdova, 5153, Local 103
Las Condes - Santiago de Chile
C. NORTE ORIENTE
Bajando por Costanera, toma la salida a Américo Vespucio Sur.
Sigue por Américo Vespucio hasta llegar a Alonso de Córdova, y dobla a la izquierda.
Avanza por Alonso de Córdova hasta llegar a Pio XI.
C. NORTE PONIENTE
Desde el poniente hacía el oriente, toma la salida de Pdte. Kennedy.
Por Pdte. Kennedy toma la salida hacia Alonso de Córdova.
Luego de cruzar Pdte. Riesco, dobla a la derecha en Pio XI.
METRO MANQUEHUE
Camina hacía O'Connell
Dobla a la izquierda y camina por Alonso de Córdova hasta Pio XI.

REQUEST MORE INFORMATION, NO OBLIGATION
Medical team
A team of professionals who are pioneers in research

José Remohí MD, PhD
President of IVI Group

Antonio Pellicer MD, PhD
President of IVI Group

Antonio Requena MD
General Medical Director of Grupo IVI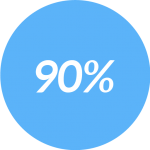 90% of women who undergo fertility treatment at IVI manage to get pregnant.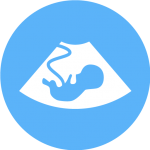 Easy procedure to get started as soon as possible.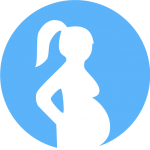 Variety of personalised alternative methods to aid conception.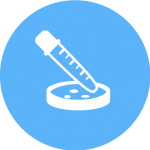 A close relationship and treatments adapted to the needs of each patient.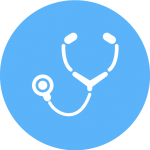 Professional experts with high international prestige, pioneers in research.
25 years' experience and a success rate of over 90% in our treatments endorse us, as well as more than 110.000 live births. We are the leading medical institution in Assisted Reproductive Medicine in Europe, having received awards and acknowledgments for our research to help find solutions for couples with fertility problems that do not allow them to conceive naturally. At the IVI Santiago de Chile clinic, infertility is no longer a problem.
Our mission is to achieve a pregnancy. The quality of our patient care, our individualized attention to each case and the maximum transparency in management are some of the reasons why the IVI clinics are among the most sought-after to end problems related to pregnancy and the ability to conceive.
IVI Santiago de Chile offers traditional treatments such as artificial insemination or in vitro fertilization, but we also provide other techniques that help us guarantee a pregnancy, such as the EmbryoScope® or ICSI, which place us at the forefront of medical innovations.
For all these reasons, IVI Chile is the best choice when it comes to solve an infertility problem. We have the best experts in each field of medicine at our patients' disposal, especially in the fields of Reproductive Medicine and Gynecology. And we always count with the help of psychologists and a Patient Care Department dedicated to serve you.
REQUEST YOUR FIRST APPOINTMENT