Undergoing a cycle of IVF: what are the tips for surviving the two-week wait?
Monday October 15th, 2018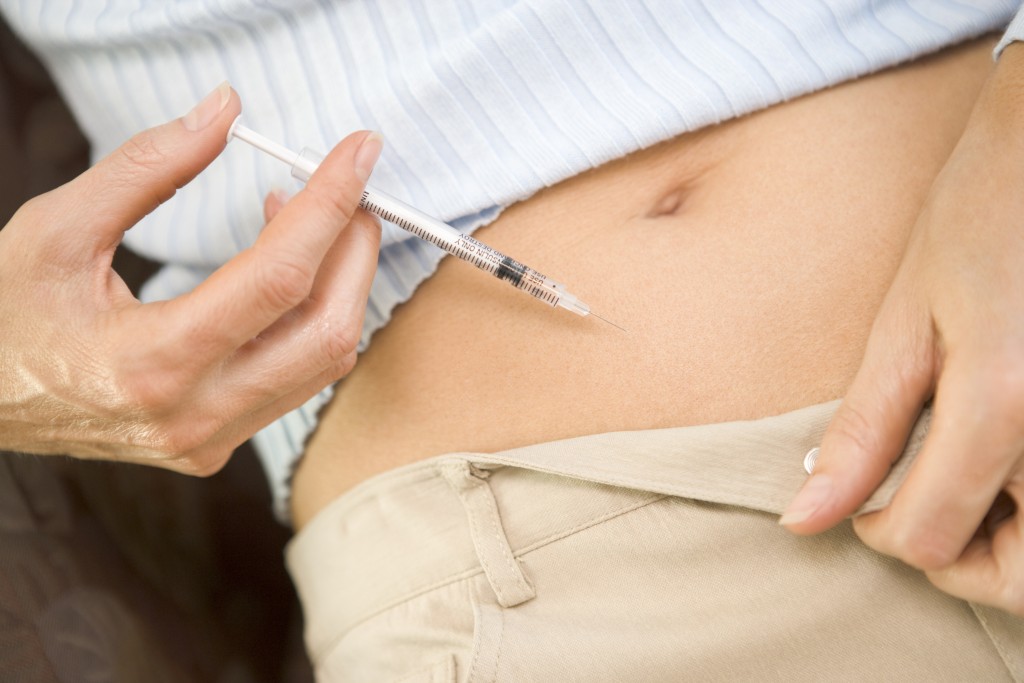 As every child waiting impatiently and counting down the days in the run-up to Christmas knows, time has the perverse tendency to slow down exactly when you want it to pass quickly. Or at least that's how it feels. For anyone undergoing a cycle of IVF, the IVF two-week wait to find out at the end of the crucial fortnight whether embryo transfer has resulted in a pregnancy can seem like an eternity. Mood swings and constant low-level anxiety are exactly what you don't want during this time, so how do you cope and what are the best tips for surviving the two-week wait? In this IVI blog article, we take a look at some two-week wait IVF success stories, advise a modicum of caution when looking for positive signs after embryo transfer and offer you some tips for IVF two-week wait dos and don'ts.
What is the two-week wait after implantation?
If you're familiar with the IVF process, you'll know that there's a lot more to it than just the two-week wait after implantation involved in the procedure, though much of it is simple and straightforward. In Vitro Fertilisation involves uniting the ovum with the spermatozoon in the laboratory – in vitro – in order to obtain fertilised embryos for transfer to the female patient's uterus. The fertilisation of the ova can be carried out by means of the conventional IVF technique or by Intracytoplasmic Sperm Injection (ICSI). These are the step-by-step stages of the process:
Ovarian stimulation is the first step. It consists of the administration of daily injections which cause the ovaries, instead of producing a single ovum which is what they do naturally each month, to produce more oocytes so that a larger number of embryos can be obtained.
Oocyte retrieval comes next. When we have evidence through the ultrasound scans that the follicles have reached an adequate size, and we consider that there are a suitable number of oocytes, we schedule egg retrieval (known as follicular puncture) 36 hours after administering an injection of the hormone hCG which causes the oocytes to mature in a similar manner to the way they would in a natural cycle. During treatment, a series of 3 or 4 ultrasound scans are carried out and the amount of oestradiol in the blood is measured to check that there is normal growth and development of the follicles.
Fertilisation can then take place in the laboratory. This process can be performed via conventional IVF, which involves placing an oocyte surrounded by spermatozoa on a culture plate, or else via ICSI, which consists of inserting a live spermatozoon into the oocyte by puncturing the latter with the aid of a pipette. The resulting embryos are observed in the laboratory day after day.
Embryo transfer then takes place. The healthiest and most viable embryos are selected and then comes the beginning of the IVF two-week wait, after embryo transfer has been completed. Transfer involves inserting the most promising embryos into the patient's uterus with the help of a specially designed cannula. The procedure is carried out in an operating theatre, although it is not necessary to use any sedation since it is a quick and painless procedure. For more information, take a look at the video about the full IVF process on our IVI YouTube channel.
The beginning of the IVF two-week wait means that, on the day when embryo transfer takes place, the patient goes home and two weeks later has a blood sample taken to see whether the implantation has resulted in the much-hoped-for pregnancy. This waiting game is the point where your strategies for surviving the two-week wait after implantation need to kick in. Here's how.
Keep quietly confident
The two weeks can, of course, seem like an eternity, and staying positive and upbeat can seem like a very tall order at times. However, when you're confident of eventual success it can certainly help to reduce the stress and replace it with optimism. We're not recommending that you trawl the Internet for examples of two-week wait IVF success stories, because obsessive research can heighten anxiety and your mood can so easily be influenced by another person's description of their experiences which are, because everyone is an individual, very unlikely to mirror your own. However it's a good idea to remind yourself of IVI's record of success in the field: 9 out of 10 couples that consult IVI due to problems with infertility and put their trust in us achieve their goal of becoming parents. Furthermore, from the outset IVI has pioneered many different techniques. Proof of this can be seen in the more than 160,000 babies born to date with the help of IVI. We also have plenty of our own two-week wait IVF success stories to share with you; check our blog articles with real accounts of dreams come true, for example for Caroline and Philip Hughes captured here on our video about their IVF journey with us and its wonderfully happy ending.
Resist a constant search for positive signs after embryo transfer
Try not to obsess about possible signs and symptoms of pregnancy or otherwise. Physical changes in early pregnancy vary enormously from one individual to another, and in many cases the experience of women who have become pregnant successfully with IVF has been that they felt no different during the two weeks of waiting. So there's no need to prod your breasts for any new feeling of tenderness or focus inwards on whether you feel just a teensy bit queasy – a focus on looking for positive signs after embryo transfer can just as easily heighten your anxiety levels as tell you anything truly diagnostic. It may be easier said than done, but as long as you take care of your general health and diet, you're better off assuming your body will feel normal.
Keep calm and carry on: IVF two-week wait dos and don'ts
Here's a summary of some tips and IVF two-week wait dos and don'ts that you can try to make the time pass calmly and with as little stress as possible.
Do live your life as normal, within reason. If you usually exercise fairly strenuously, just tone it down a little. Adopt a healthy approach to diet, prioritise a good night's sleep, and naturally, avoid alcohol.
Don't put yourself on a bed rest regime, unless of course that's what the doctor ordered. Normal daily life including, work, shopping, walks, outings and gardening provide valuable distractions and should continue as normal.
Do try to remain positive and optimistic, but be kind to yourself and recognise the reality that this is a time of heightened emotions. It's perfectly normal to have ups and downs in your mood and emotions that swing from elation to down in the dumps for no apparent reason. Pamper yourself with healthy treats and little luxuries as if you were taking care of your best friend.
Don't immerse yourself obsessively in Internet forums where other IVF patients pore over their signs, symptoms and feelings. Ultimately you will probably feel more stressed from the experience than before you started. You'll get more positive benefits from a walk in the park.
Don't focus on symptom spotting. Twinges and cramps, tiredness and even bouts of nausea do actually happen to people all the time, regardless of whether they are pregnant or not.
Don't waste time, money and emotion on home pregnancy tests. During these two weeks you are just as likely to get a false negative as a false positive, so all you are doing is exacerbating your already heightened emotions. The blood test at the end of the two-week wait will tell you what you need to know.
Do take a look at our information about the IVI Baby guarantee as part of your 'think positive' regime! This is a new concept that has been introduced with the aim of offering patients peace of mind and the certainty that they will see their dream come true. IVI Baby offers an answer to the natural fears and uncertainty that arise when you undergo a cycle of IVF. It is the promise and guarantee that your dream of having a baby will come true. With this plan, you will have your new-born baby or your money back, because we at IVI are committed to supporting you through to the birth of your baby, not just achieving pregnancy.
Getting in touch with IVI
In addition to looking at the IVI Baby information, you can of course browse our website for any of the facts, figures and information that you need when you are considering fertility treatment. There are plenty of blog articles which give an in-depth insight into various aspects of assisted fertility, and answer frequently asked questions about conception and pregnancy. In addition, there is a full set of our independently audited success statistics – they will help to give you even more reason to feel positive. And when you feel ready, get in touch using our online contact form and one of our specialists will get back to you.