Pellicer: "One of the great steps forward we have taken and that we are most proud of is our contribution free of charge to preserve the fertility in women with cancer"
Friday February 10th, 2017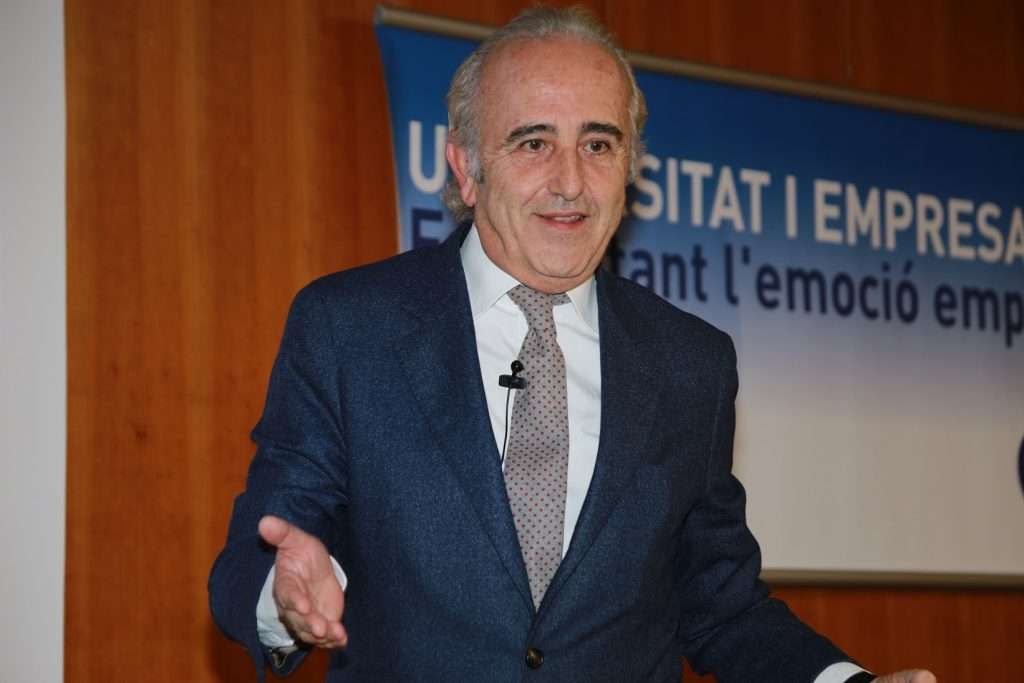 IVI's chairman, Professor Antonio Pellicer, offered this Wednesday a presentation on "IVI: how to deal with infertility" within the framework of Chair of Business Culture of the University of Valencia.
Before an audience that exceeded any expectations, Professor Pellicer reviewed the history of IVI from the moment in which he first had the idea of creating the Valencian Infertility Institute, which has become a multinational company "spreading the name of Valencia all over the world".
IVI co-founder highlighted before the businessmen and students attending the lecture the important role that the Valencian University has played in his career: "I believed in the University and I still believe in it. We have always been bonded. That is the reason why in 1994 we set up IVI Foundation, to promote the pillars of our group: research, teaching and care of the patient, three aspects that we have never lost and which are, without any doubt, the secret of our success".
It is precisely from IVI Foundation were the research centralizes: "We are investing a lot in the study of ovarian rejuvenation with stem cells. Our aim is to reverse one of the effects of aging. We constantly research in a field where there is a lot to discover. One of the most significant step forward we feel most proud of is our contribution to preserve free of charge the ovaries of 1759 women who were going to be submitted to an oncological treatment. Nobody else has this figures and we couldn't be more pleased to have been able to help all those women".
Antonio Pellicer also wanted to share with the audience one of IVI's keys to success: "I have always given people freedom and space to work, this is necessary. Good professionals need autonomy and ability to develop. If you do not give that to them, they quit. Freedom to lead and to innovate, satisfaction with work well accomplished, eagerness to excel, teamwork, honesty and loyalty".
Regarding IVI's expansion, the president stated that "It has been very important in the last years, we are currently present in 11 countries with more than 60 clinics and centers and we are constantly growing, as we grow bigger new opportunities are emerging. Japan, is another very interesting country for us".
To enable the gearing of all centers to be perfect, Pellicer explained that "everything passes through IVI Team which nourish and gives support to all clinics. We count with modern facilities, equipped with the latest technology and a young and enthusiastic staff, with great personal and professional skills. The satisfaction of our customers and our constant progress in research are a very powerful marketing tool. Our good results are well known which attracts new patients whose treatment costs turn into more investment to improve I+D facilities".