Are you fertility aware?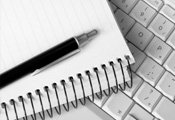 Due to a new generation of career-driven women, more and more couples in the UK are now making the decision to try for a baby later in life.
Although this marks an exciting change in British culture, many of the women choosing to postpone motherhood are unaware of the complications that can occur when trying to conceive at an older age – making the pregnancy process a lot more challenging.
The IVI Group is a European leader in assisted reproduction and to date has helped over 100,000 children to be born all across the globe. With 40 clinics, in 10 different countries, IVI are pioneers within the fertility industry and are at the forefront of medical development and advancement within the field.
IVI has identified this change in UK culture, and the trend for women to delay motherhood, and are very keen to emphasise the importance for all UK women to have a good understanding their fertility 'life cycle' so they can make informed decisions regarding when they should start a family.
With this in mind, this April IVI is launching it's 'Are you Fertility Aware?' campaign – with the aim of educating women across the length and breadth of the UK about the fertility journey their body undertakes – from teenage years to the menopause – ensuring women are more knowledgeable and mindful about their fertility chances, before it is too late for them to look at their options.
To mark the launch of the campaign, here internationally renowned fertility specialist Dr Anabel Salazar from IVI's Malaga clinic discusses some of the challenges a woman may face when trying to conceive, along with useful information on how to overcome them.
TICK, TOCK… UNDERSTANDING YOUR FERTILITY CLOCK:
Dr Salazar comments: "The most common cause of female infertility we see is linked to the age of the patient. In today's society it is not uncommon for women to delay starting a family until later in their thirties or forties however, by this point, their ovarian reserve and quality of eggs has gone into decline.
To help provide some context on the typical 'fertility life-span', at the age of 13, a female will have approximately 300,000 oocytes. What many people fail to appreciate however is that from this age onwards, we will start to lose around 1,000 oocytes each month. For this reason, your 20s are your most fertile years and therefore it is biologically the best decade for conceiving and carrying a baby.
It is also important for women to understand that once you are passed the age of twenty-eight, the annual loss of oocytes becomes even greater, and increases yet again then when a woman reaches her forties. Although some women are lucky enough to conceive naturally in their late 30s and 40s, there is no denying that the chances of becoming pregnant are a lot lower for this age group.
Whatever your age, if you have been trying to conceive naturally for a year and have been unsuccessful then I would recommend visiting a fertility specialist. In the first instance, we would run a series of tests on both partners to find out why the couple are struggling to conceive. After we have completed these tests, and received the results, we would then review the treatment options – for example IVF, ICSI, egg donation or sperm donation – and discuss with the couple how they would like to proceed.
Once women hit the mid-forties onwards, it is common for their menstrual cycles to become less regular as they head towards the menopause. The menopause is when a woman stops having periods and is unable to conceive naturally. The average age for a woman in the UK to experience the menopause is 51."
TO FREEZE, OR NOT TO FREEZE?
Dr Salazar says: "In recent years we have seen a big increase in the number of women choosing to freeze their eggs so they can delay motherhood. There are a number of reasons why a woman may choose to do this however, more and more these days it is due to social/career factors.
The ability to freeze your eggs provides women with more control over if/when they would like to start a family however, we feel it is very important for women to understand the optimum time to start this process so that they have the best chance of having a baby later down the line.
The best age to freeze your eggs would be your late 20s/early 30s as the younger the eggs are, the higher the pregnancy success rate will be."
WHAT ELSE IS GOING ON?
Dr Salazar says: "Aside from age, another cause of infertility which women need to be aware of is having a medical condition such as PCOS – a hormone related problem caused by small cysts growing on a woman's ovaries – or Endometriosis – the emergence and growth of endometrial tissue outside the uterus which cases severe cramps and irregular heavy bleeding.
Both of these conditions cause problems with the regularity of a woman's menstrual cycle, thus impacting their fertility and causing difficulties for them when trying to get pregnant.
Sadly there is no cure for PCOS or Endometriosis however, there are a number of ways in which patients can manage their symptoms effectively. If you are trying to get pregnant and suffer from these conditions then it is recommended that you visit a fertility specialist who will be able to check if there are any further problems before advising on the best cause of medication."
LOOK TO YOUR LIFESTYLE…
Dr Salazar says: "There are many myths surrounding what does and does not boost fertility chances – including what foods you should eat to increase your odds of conceiving. Unfortunately, there is no scientific link between food/drink and fertility, but undoubtedly leading an overall balanced lifestyle and maintaining a healthy weight is very important.
However, whilst there is no scientific link between food and fertility, there are a few factors which have been proven by credible studies to impact on pregnancy success rates. The main lifestyle factor is smoking, which has been linked to conception rates, and also the health of unborn babies. I recommend to my patients who are smokers that they should either cut down on the amount they smoke or quit altogether when trying to conceive.
Caffeine and alcohol can also affect fertility, when consumed at a high level. However, if you use these substances in moderation it shouldn't have an impact on your fertility success.
Whatever your age or routine, the best measures you can take to try to protect your fertility and prolong your chances of conceiving is maintaining a healthy weight, leading a non-stressful lifestyle, drinking sensibly and avoiding smoking."